Tour from your Hotel of Herculaneum - Winery (Optional) - Pompeii
Departing from:
Naples Area
Pompeii

2 hrs Visit Time

Wine Tasting (Optional)

Local Wine Tasting and lunch

Herculaneum

2 hrs Visit Time
Pompeii - Winery  (Optional) - Herculaneum
Your private driver will greet you at your Hotel / accommodation (or Naples train station), after a brief presentation you will be accompanied to the luxurious vehicle where our staff will offer you every comfort you need. After that they will give you important information about the tour and the places that you are going to visit. Finally, let's get started your dream Private Tour !
On the way to Pompeii, we will drive by Mt. Vesuvius, the volcano responsible for one of the most famous historical events in Italy. The old city of Pompeii is located at the base of the Vesuvius and was flourish during the Period of the Roman Empire. After the eruptions of the Volcano in 79 B.C the city has been destroyed and covered by ashes and lapillus. The Archeological dig started in 1748 and in three centuries only 3/5 part of the city has been discovered. Now the city has declared World Heritage Site by UNESCO and 3.750.000 tourists each year come to visit it.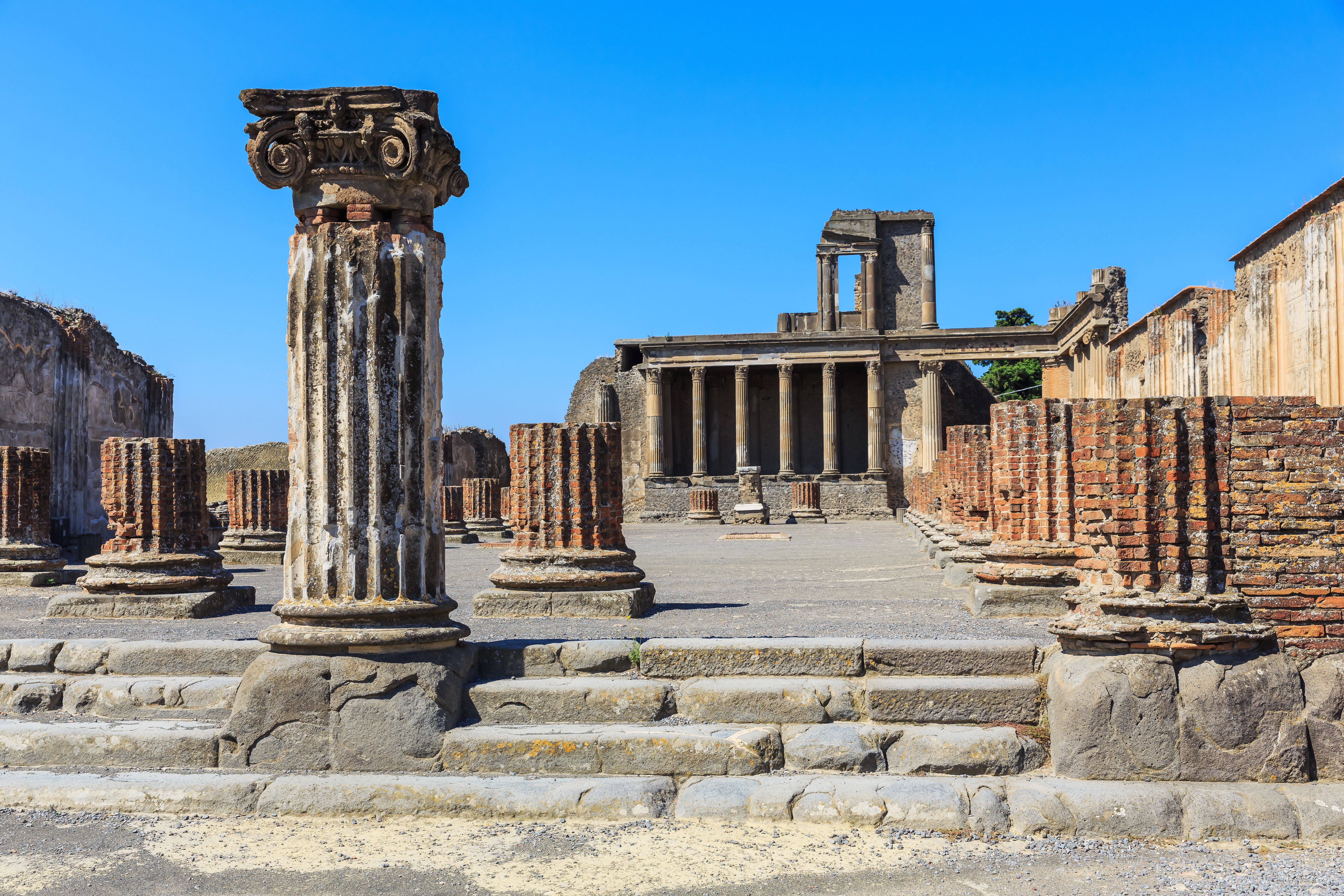 Now we are going to leave this amazing ruins for another kind of experience. Thank to its particular climate, the warm soil, its unique florae, the area is amazingly fertile and full of vineyards which produce incredible wines exported in all the world. With this tour you can arrange a visit to the best winery of the region, and probably of the world. The tour will include tasting of wines as "Lachrimae Christi" or "Capafresca" along with an amazing Italian light lunch made with local ingredients.
The eruption of the Vesuvius, that destroyed Pompeii, hit the city of Herculaneum too with a huge tsunami of dirt and lava. But unlike Pompeii, the city of Herculaneum preserved wooden buildings and any sort of goods. Therefore for archeological studies is a very important site. Sculptures, paints, vases and so on are now in the "Archeological Museum of Naples" and in the "Antiquarium". Ancient tradition connected Herculaneum with the name of the Greek hero Heracles, an indication that the city was of Greek origin. There is, however, historical evidence that toward the end of the 6th century BC a primitive nucleus of Oscan-speaking inhabitants came under Greek hegemony there and that in the 4th century BC Herculaneum came under the domination of the Samnites. The city became a Roman municipium in 89 BC, when, having participated in the Social War ("war of the allies" against Rome), it was defeated by Titus Didius, a legate of Lucius Cornelius Sulla. 
Before leaving your private driver please agree upon the time to leave. Then the driver will recommend a suitable time to get back to your hotel /accommodation (or Naples train station) after this lovely day!