Tour from your Hotel of The Hidden Part of the Amalfi Coast - Ravello - Pompeii
Departing from:
Naples Area, Amalfi Coast Area
The Hidden Part of the Amalfi Coast - Ravello - Pompeii
Your private driver will greet you at your Hotel / accommodation (or Naples train station), after a brief presentation you will be accompanied to the luxurious vehicle where our staff will offer you every comfort you need. After that they will give you important information about the tour and the places that you are going to visit. Finally, let's get started your dream Private Tour !
Your driver will take you on a coastal drive to the famous Amalfi Coast. You will find yourselves driving up to the Milky mountains directly to Ravello, famous for its nature and for the Villas like Villa Cimbrone and Villa Rufolo, whose gardens are full of different kind of flowers, plants and trees, especially lemon and orange trees for whom the coast is famous. The driver will wait for you for about one hour before leaving.Villa Rufolo sits on a ledge that has attracted thousands of visitors over the years, thanks, in large part, to the inspiration it provided Giovanni Boccaccio in his Decameron and as the location where Richard Wagner composed the second act of his opera "Parsifal" in 1880.Each summer since 1953 the "Ravello Festival" has honored Wagner with concerts held on the dramatic Villa Rufolo stage overlooking the Tyrrhenian Sea.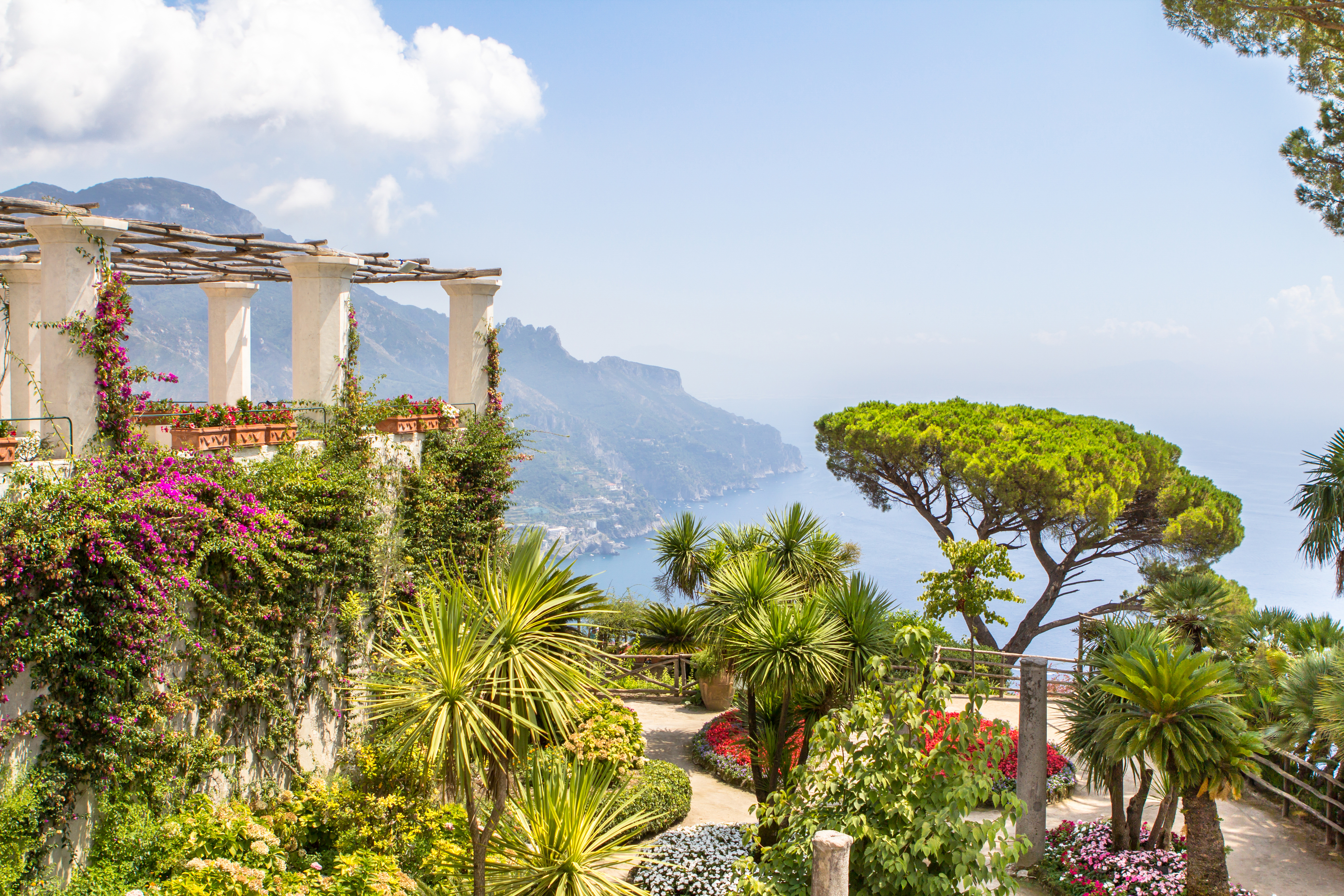 Departing from Ravello you will see the hidden part that can also be considered the less known part of the Amalfi Coast. Beautiful coastline that starts from Amalfi town to Vietri town. You will have opportunity to see from your vehicle, with some photo stops along the way, amazing places of the Amalfi Coast less known such as Minori, Maiori , Erchie, Cetara and at the end Vietri sul Mare. 
At this point it's time for a nice lunch, trust our staff and you will enjoy a incredible meal made by local ingredients, such as seafood and handmade fresh pasta. Alternatively you can have a pizza or a panino, something quicker but equally delicious.
On the way to Pompeii, we will drive by Mt. Vesuvius, the volcano responsible for one of the most famous historical events in Italy. The old city of Pompeii is located at the base of the Vesuvius and was flourish during the Period of the Roman Empire. After the eruptions of the Volcano in 79 B.C the city has been destroyed and covered by ashes and lapillus. The Archeological dig started in 1748 and in three centuries only 3/5 part of the city has been discovered. Now the city has declared World Heritage Site by UNESCO and 3.750.000 tourists each year come to visit it.
Before leaving your private driver please agree upon the time to leave. Then the driver will recommend a suitable time to get back to your hotel / accommodation (or Naples train station) after this lovely day!.