Tour from your Hotel of Pisa and Lucca
Departing from:
Florence Area
Pisa and Lucca
Your private driver will greet you at your accommodation, after a brief presentation you will be accompanied to the luxurious minivan where our staff will offer you every comfort you need. After that they will give you important information about the tour and the places that you are going to visit.
Our first step is Pisa, an important city of the Tuscany region. Once a Roman Empire's colony, then an important commercial port, the city of Pisa is better known for hosting one of the symbol of Italy abroad: "La torre pendente di Pisa" (The leaning tower of Pisa), originally the bell tower of the Cathedral is now more famous than the original building thanks to its leaning-on-a-side characteristic. It is located in the so-called "Campo dei miracoli", a wide plaza where you can find other sites too, such as the Cathedral, the cemetery and the baptistery. A magical place that definitely does worth a visit. Don't miss the chance to take a traditional picture of you holding the tower, or get creative, don't forget to show us your pictures.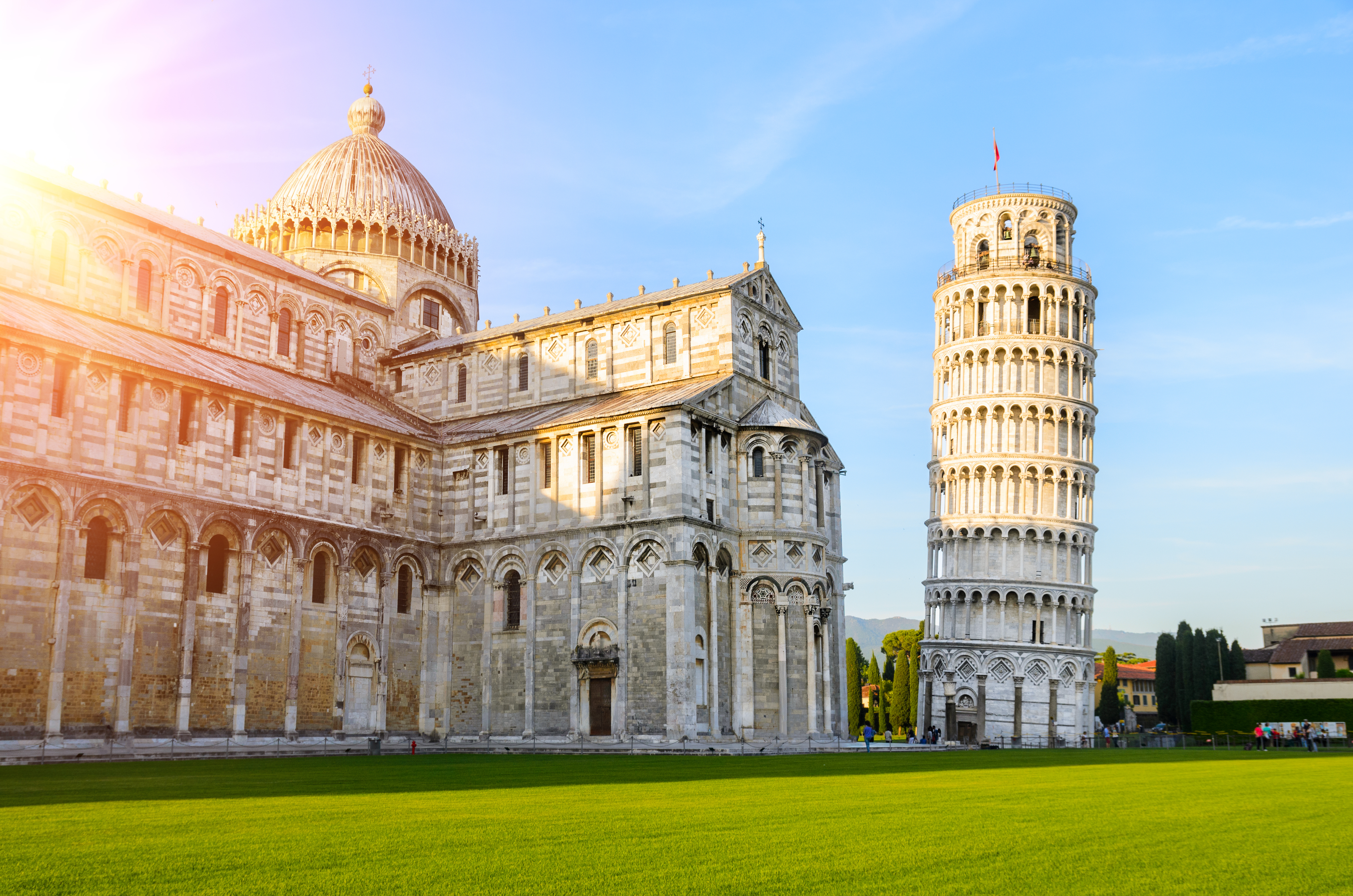 We will then visit another Tuscanian important city: Lucca. This town used to be a stronghold, its high walls are still there standing up and surrounding the city. Don't forget to visit other important places like "Torre Guinigi", a high tower which at the top has a small garden "Il giardino pensile", or the "Piazza dell'Anfiteatro" a plaza built using the original design of a roman amphitheatre. The walls, the peebled streets, the churches, the architecture of the palaces which reminds of ancient times, walking along the streets of this town will be like living the lives of fantasy book characters.
Before leaving your private driver please agree upon the time to leave. Then the driver will recommend a suitable time to get back to your hotel after this memorable day!